Tackling Sexual Harassment in Co-working Spaces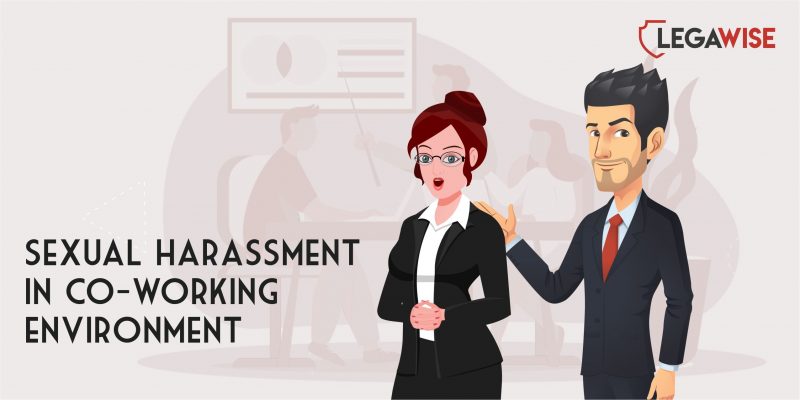 Co-working spaces have garnered immense popularity, they manifest a culture of diversity. This cultural diversity makes it pertinent for coworking spaces to create a work environment that is free from all forms of harassment which also includes sexual harassment. Instances of sexual harassment could disrupt the entire work environment and therefore require serious consideration.
In India all instances of sexual harassment of women at workplace are governed by the Sexual Harassment of Women at Workplace (Prevention, Prohibition and Redressal) Act, 2013. However, there is very little to no clarity on how to deal with complaints of sexual harassment in co-working spaces. What really happens to complaints of sexual harassment at co-working spaces? How are they to be dealt with? Who holds the responsibility to deal with these instances? Is the Act applicable to co-working spaces? This blog attempts at providing the reader with an understanding of Sexual Harassment in coworking spaces.
What is a co-working space?
A Co-working space is an office space that is shared by several persons from different companies or organisations. It is convenient and cost effective as it allows the use of common infrastructure and facilities. It accommodates a diverse community of not just firms but also startups and individuals. Coworking spaces have their own employees and then there are members (freelancers, startups, firms etc.)
What constitutes workplace sexual harassment ?
Sexual harassment means any unwelcome or untoward act or behaviour of a person towards a woman, whether directly or by implication in the course of employment. It could be in the form of either physical, verbal or non-verbal acts or behaviour. Sexual harassment illustratively includes but is not limited to hugging, kissing, pinching, blocking path, brushing aginst some, invading someones personal space, making suggestive comments or jokes, making threats, making sexual propositions, comments on clothing and physical attributes, obscene gestures, displaying/sending sexual content on print/ computer/ phone etc.
Sexual Harassment at Co-working Spaces
Unlike a regular workplace, dealing with instances of sexual harassment at a coworking space can be tricky. All complaints of sexual harassment in a co-working space have to be dealt with tactically. There's a likelihood that a woman in one organisation is sexually harassed by a person from another organisation. What happens then? Who has to take cognizance? Is the owner of the co-working space responsible or is it the employer of the complainant? Absence of uniform guidelines to deal with such questions has created a lot of uncertainties regarding the liability and responsibility of parties.
First and foremost since there is no employer – employee relationship established between the company offering a coworking facility and the person/ organisation leasing a space in the facilty, the Company offering the coworking space is not liable or responsible to take action against complaints of sexual harassment at workplace, unless either the complainant or perpetrator of sexual harassment is an inhouse employee of the facility. Every member (employer) of the co-working space has to individually ensure compliance with the Act. If a member in a co-working facility employs more than 10 members, he/she has to institute an Internal Committee to deal with complaints of sexual harassment.
The owner of the facility and all the members of the facility have to make collective efforts make sure that the work environment is safe and conducive. They have to be more vigilant and clarify their stand on sexual harassment at workplace. Failure of the owner of the co-working space and members of the facility to establish their stand could increase the risk of being harassed and complaint not being redressed. All efforts have to be made to address and prevent complaints of sexual harassment.
Preventive measures that an owner of a co-working space can adopt to make his/her workplace sexual harassment free
Devise a policy and clearly specify their stand on instances of sexual harassment and specify the conduct expected of the members.
Conduct awareness programmes and workshops to sensitise community members.
Displaying in conspicuous places images, wordings, signboards etc. which condemn or prohibit sexual harassment
Assist the complainant in connecting to the appropriate authority
Train to educate members.
Train and designate an officer to deal with complaints of sexual harassment.
Assist in providing evidence to the authorities
Take corrective action against members who are found guilty of sexual harassment or are found to have made malicious or false complaints of sexual harassment.
Know more about measures to prevent sexual harassment at a co-working space. Contact Legawise for any further information on preventive measures to combat sexual harassment at co-working places.
Recent Posts
Follow Us